Praslin Bengals
Bengal kittens
This page was updated on: 18 May 2023
(We update this page regularly.
The information you see is always current)
Contact
1 poesje is nog beschikbaar. 
Sugar x Revlis
4 silver kittens born: April 20, 2023: 1 male and 3 females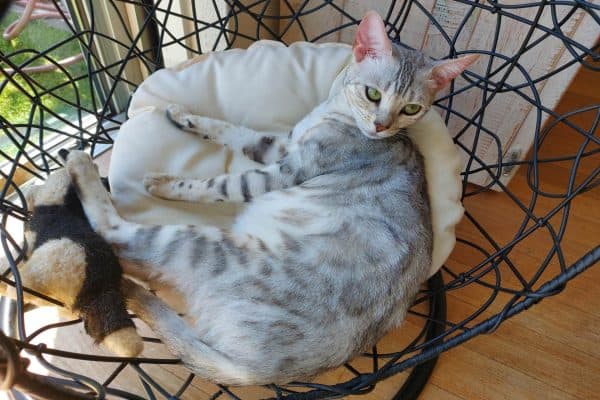 Silhouette x Gadget
Planned birth of kittens: mid/late May 2023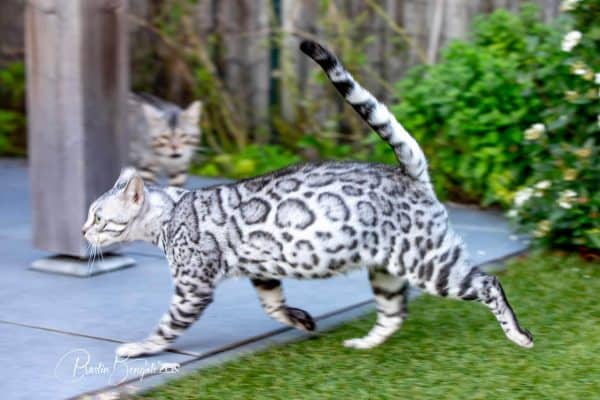 quality first
Why a bengal kitten from Praslin Bengals
Healthy cats
All kittens are vaccinated twice, dewormed four times, microchipped and given a passport.
All adult cats are regularly tested for HCM/PKD, PRA/PKDef, FeLV/FIV, TTF, cryptosporidium and giardia. They are vaccinated and checked annually by our veterinarian.
The kittens are sold with a contract which is also your certificate of guarantee. Of course, you will receive a pedigree.
Social cats
Our kittens grow up in the living room in the company of the adult bengals. They get used to all noises, such as vacuum cleaner and washing machine, so they are not afraid of anything.
They are taken in the hands of our family a lot, so they develop a loving character.
We breed with care for our cats. That means we only take a few litters per queen.
active communication
We send new photos weekly. We take these with a professional camera.
We post daily on social media about life within our cattery.
We respond to your emails within 24 hours. You can also contact us after purchase for questions and advice about your kitten.
the character of bengal
Does a bengal suit me?
Bengals are active and curious cats. Are you someone who likes to connect and play with your cat? Do you appreciate your bengal greeting you when you come home? And can you laugh when a cat looks in on you with every cabinet you open? Then you are in the right place with the bengal breed.
We still sometimes hear or read that a bengal is portrayed as an extremely energetic cat with all its drawbacks. Not at all our experience. Bengals are curious and engaged, but also incredibly gentle.
Bengals love the company of humans or other cats, or dogs. That also means they need a playmate. They love to play, but are cautious with children.
Bengals are sometimes called "the dogs among cats." They are intelligent and can learn to fetch and open doors if you practice that with them. They can learn to walk outside on a harness, much to the amazement of other people on the street.
Bengals can live just fine in an apartment. You don't have to have a house with a garden. They find proper high spots more important, so hang some shelves and put up a high scratching post. We do not recommend leaving your Bengal cat outside alone. They can be stolen, run over and contract diseases.